Frequently Asked Questions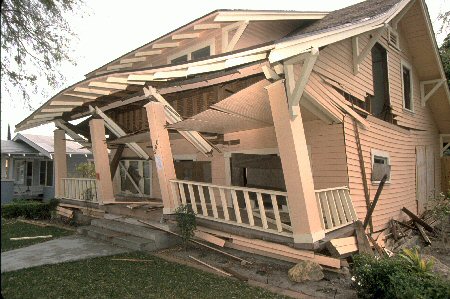 Why hire RMJ to do my seismic retrofit?
As a full service construction and remodeling company, we can provide services that other companies can't. For example, if there are electrical wiring, plumbing pipes, or ductwork in the way of the scheduled holddowns, we can relocate or reroute these to provide access. It will still cost money, but much less than if you had to have individual trade contractors do the work. When required by law, we will bring in our own trade contractors who provide us with special pricing because of our longstanding relationships with them.
What experience do you have doing seismic retrofits?
We have been licensed, bonded and insured since 1991. In that time we have built hundreds of buildings, remodels and additions, most requiring seismic upgrading or retrofitting. We have retrofitted everything from small additions and garages all the way up to a 14,000 square foot unreinforced masonry building that we brought up to current seismic code.
How does the process work?
First we come out to your home or building and determine if your project can be accomplished using the standard prescriptive technique, or if your retrofit will require the services of our structural engineer. There is no charge for this initial consultation. If you qualify for the prescriptive technique, we will measure and assess your building, and provide a written proposal for the work. If your building does require an engineered solution, our standard charge for a single family residence under 5,000 square feet is $450 for the engineering plan. Along with the engineering plan, and at no additional charge, we will provide a written proposal for the work called out in the plan. Once we have a signed contract and a deposit to do the work, we will obtain permits from the jurisdiction in which you are located, and then schedule your job.
How much does it cost?
While there are too many variables to give an exact price sight-unseen, a good rule of thumb is $3-$5 per square foot of basement or crawlspace.
I have a lot of stuff in my basement, what happens to that?
We always provide dust protection in the form of plastic sheeting that we use to cover your belongings. We also seal off your basement door and set up a temporary ventilation system to move dusty air out of the workspace. If there are a lot of items against the walls, we move these away from the walls so we have room to work. If you have built-in shelving in the way, we will move that also, and reinstall it when we've completed the seismic work.
What does the actual seismic retrofitting involve?
Basically, we tie down your house to its foundation by using metal plates to strap the mudsill plate to the concrete stemwall, strap the joists to the concrete stemwall, and strap the beams to the posts. We also secure your water heater by strapping it to a wall or post, and, at your option, can install a seismic gas shut-off valve.
I have a fully finished basement, can I still get retrofitted?
We can retrofit any type of building, but the more demolition and restoration we have to do, the more expensive the job. Depending on your situation, it may be more cost effective to work from the exterior of the home. Regardless, we will provide a bid free of charge.
Will I still need earthquake insurance after my retrofit? Will I get a break on the cost of the insurance?
Most insurance companies will not offer earthquake insurance protection at all unless you have had a retrofit done by a qualified company. While the work we do is guaranteed to be done in accordance with seismic codes and engineering plans, there is no guarantee that you will have zero damage in the event of a major earthquake. Therefore, we recommend that you have the retrofit done, and then also purchase earthquake insurance coverage.